Saturday was a busy day before the snow! We managed to get Raspberries, Asparagus, Strawberries, and our soft neck garlic covered in a nice layer of straw. When there is not a good layer of snow, the straw helps to keep the frost from going to deep and killing the plants.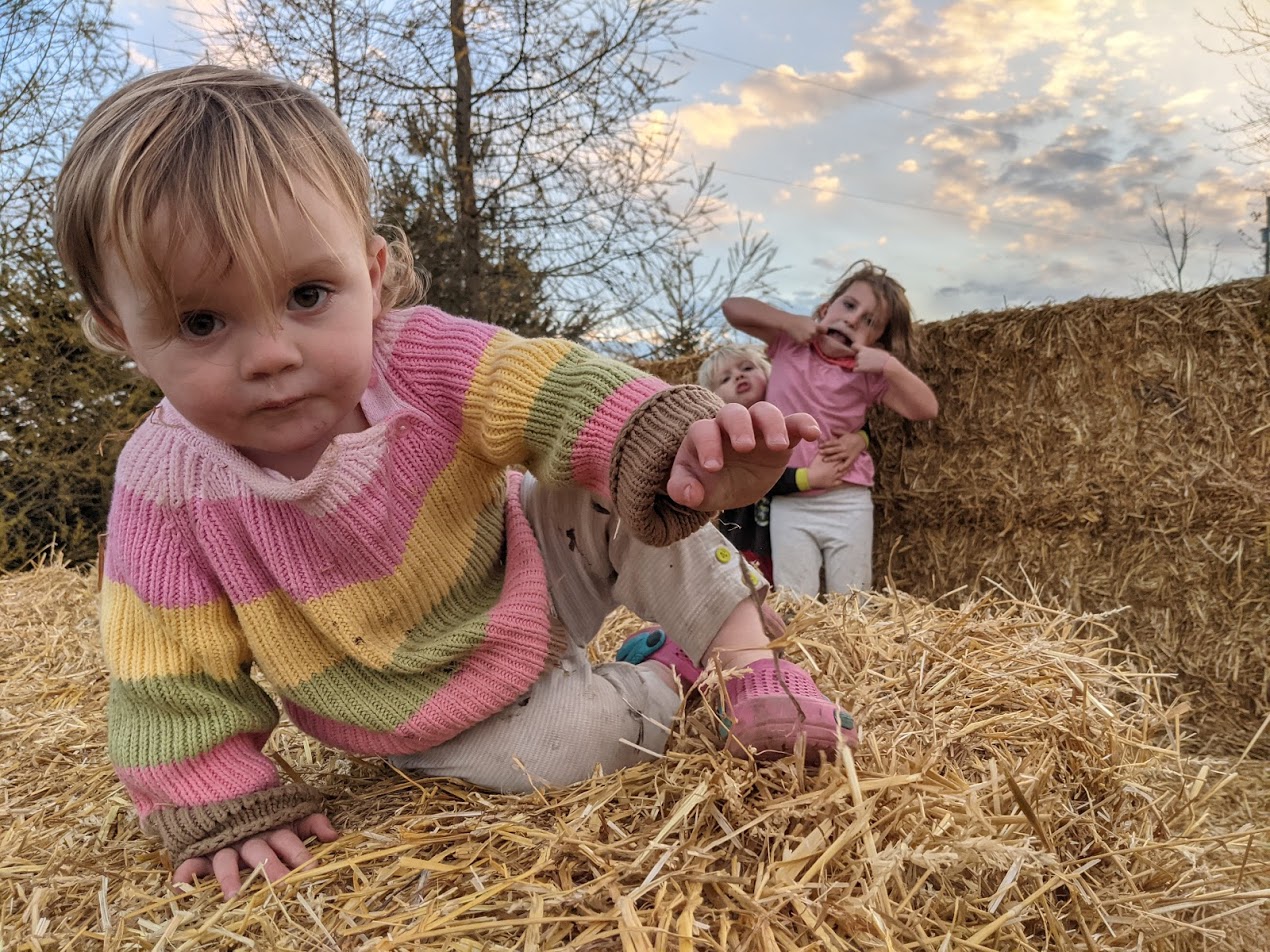 Our cold frames are still above zero and with all the white snow the color contrast is pretty intense.   This week we will have another small produce bag. We have two varieties of Lettuce, a few varieties of Kale, Fennel and Kohlrabi.   Our Cilantro and Spring Onions are slowly growing, we are going to try to let them get a little larger before we pick. 
Produce Bag – $15

Lettuce
Kale
Kohlrabi
Fennel
Free Range Pastured Chicken, Turkey, and Berkshire/Tamworth pork!
Whole/Half Turkey ($4/lb)
Whole Chicken $4/lb
Berkshire/Tamworth Pork Products

Bacon $12
4 Pork Chops $12
4 Cured Pork Chops $12
Smoked Sausage (2lb) $18
Tomato Basil Sausage (2lb) $18
Onion Sage Sausage (2lb) $18
Oktoberfest Breakfast Sausage $10
Mild Italian Breakfast Sausage $10
Maple Breakfast Sausage $10
Garlic Breakfast Sausage $10
Pork BBQ Ribs $15
Pork Back Ribs $10
Honey Garlic Breakfast Sausage $10
16 Hot Pepperettes $15