We had snow, but it seems we are back to summer.   This week we will have a small produce bag including a few heads of Lettuce, Kale, Kohlrabi, and some small Fennel and likely more.  We will likely do a every other week produce bag, so expect the next Produce Bag November 25th. For those wondering, we have already sold out of our Garlic Sausages. More will come in the Spring!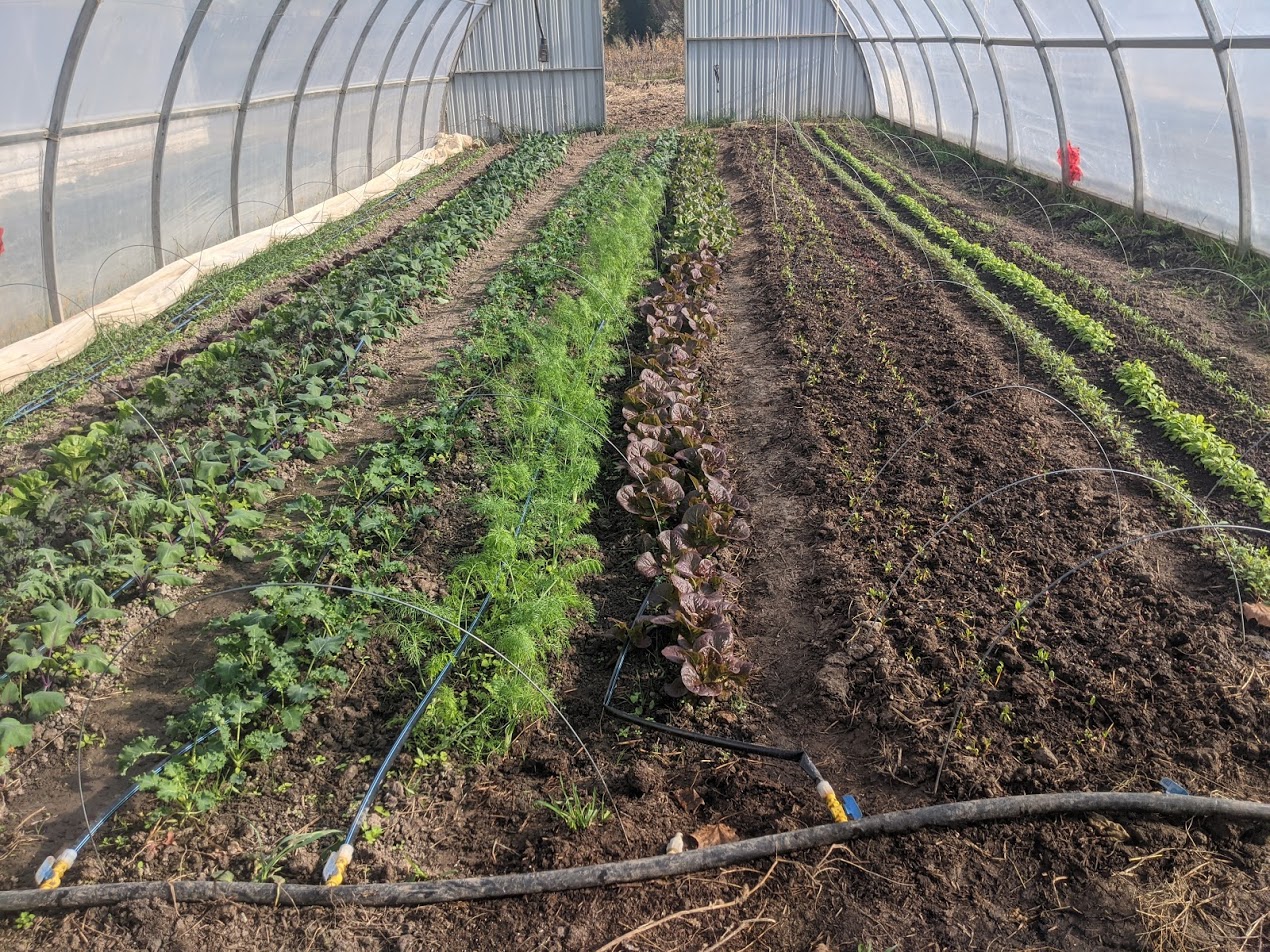 Produce Bag – $20

Lettuce
Kale
Kohlrabi
Fennel
Mesclun Mix
Purple Peruvian Fingerlings
Free Range Pastured Chicken, Turkey, and Berkshire/Tamworth pork!
Whole/Half Turkey ($4/lb)
Whole Chicken $4/lb
Berkshire/Tamworth Pork Products

Bacon $12
4 Pork Chops $12
4 Cured Pork Chops $12
Smoked Sausage (2lb) $18
Tomato Basil Sausage (2lb) $18
Onion Sage Sausage (2lb) $18
Oktoberfest Breakfast Sausage $10
Mild Italian Breakfast Sausage $10
Maple Breakfast Sausage $10
Garlic Breakfast Sausage $10
Pork BBQ Ribs $15
Pork Back Ribs $10
Honey Garlic Breakfast Sausage $10
16 Hot Pepperettes $15