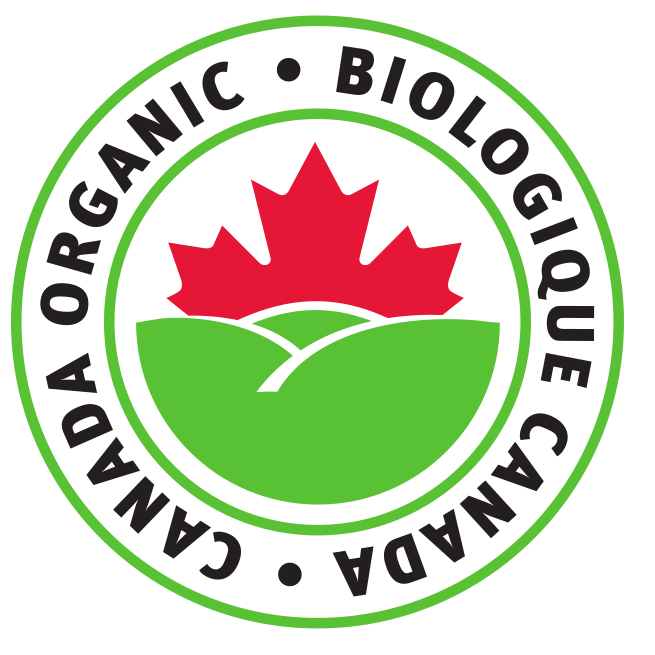 Maryhill Organic is your local Certified Organic produce grower in Waterloo Region. Located just north of Maryhill Ontario we create wonderful produce bags every Thursday for Farm pickup and select delivery to businesses in Kitchener/Waterloo.
Certified by Eco-cert Canada.
Blog
Turkey, Ribs and Breakfast

2021 has arrived and with the new year came 4 new baby goats!   We will try to post more pictures to the website as we start to get ready for the new season and as we take care of our new little kids! Things are looking like Spring in the cold frames, our new greenhouse will have baby leaf Spinach, Lettuce, and Mesclun mix ready for March. The new greenhouse managed to get up to 26C the last few days with the sunny weather and even needed to be cooled. 

Today we are taking two cows to the butcher, so we will have beef available for the first week of March.  We also have 5 pigs going at the end of March so we will have bacon and Sausage once again.  In order to make room for the new meat, we are trying to sell out of everything we have.   We have a lot of Breakfast Sausage and Ribs, the more you order the more we will discount as we need the space!

Whole/Half Turkey ($3/lb)  
Oktoberfest Breakfast Sausage $5
Mild Italian Breakfast Sausage $5
Maple Breakfast Sausage $5
Garlic Breakfast Sausage $5
Honey Garlic Breakfast Sausage $5  
Pork BBQ Ribs $8
Pork Spare Ribs $8

Welcome 2021

January and February are currently the only months we generally do not have produce, however, today we picked Radish, Turnip and some Lettuce. Some things are doing well in our winter trials, while some others struggle for survival. We hope with time and testing we can produce and sell a produce bag every single month of the year, and possible long term sell every single week year round. Have a look for yourself, some pictures from today! We hope to be back to produce bags and being at the Guelph Farmers Market in March! Today we picked a few Turnips, Radish and some lettuce, we have been lucky thus far with a very mild winter. We will see how March weather fairs.

For those wondering about butcher dates. We have butcher dates for Beef Feb 10th and another 5 pigs will go to the butcher April 6th.

Last Farmers Market of 2020

Today we went to the Guelph Farmers market, the last time for 2020. We took Fennel, Purple Peruvian Fingering Potatoes, three varieties of Lettuce, small bunching onions, and five varieties of Kale! We hope to be back with more produce at the market in March 2021! We may have some Kale, Lettuce, and bunching onions for those customers on the mailing list if they wish to pickup next week right before Christmas!