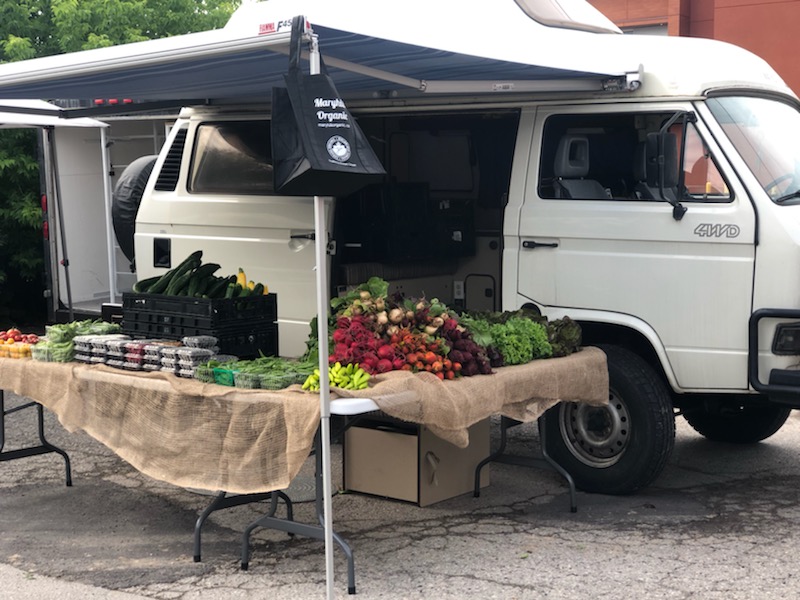 Maryhill Organic started in 2014 with the mission to provide the Waterloo Region with local organic , ethically and naturally grown produce. In 2018 we successfully transitioned to being Certified Organic by Ecocert Canada.
We make produce bags for pickup Wednesday evenings and also are regulars at the Elmira Farmers Market every Saturday from 8AM to 1:30PM and as of 2020 are now at the Guelph Farmers Market from 7:30AM to 12:00PM!
Maryhill Organic is an Ontario Family Farm operated by Janice, Jeremy, Ivy, Spencer and Violet Erb.
If you are coming to the farm and need directions, you can simply use the Google to find us just outside of Maryhill Ontario! We do not have a store front, so you may want to call us before you arrive to make sure we are around.