Hello Maryhill Organic Fan Club!
This is the first year we will be able to get on the land in March! The snow melted, and we have not seen much rain! This week we plan on getting our garden beds prepped and will experiment with planting some cool weather crops under frost cover in the field in March!  Janice is excited the soil temperature is slowly on the rise, and she can get peas into the ground!  We will be transplanting Onion maybe even before April this year!
The Produce bag this week is full of spring green from our cold framees. We will have small white Turnips, some Radish, and a lot more of the greens. Remember to order your Jersey Waygu beef! Our next Waygu butcher date will be a year and a half away!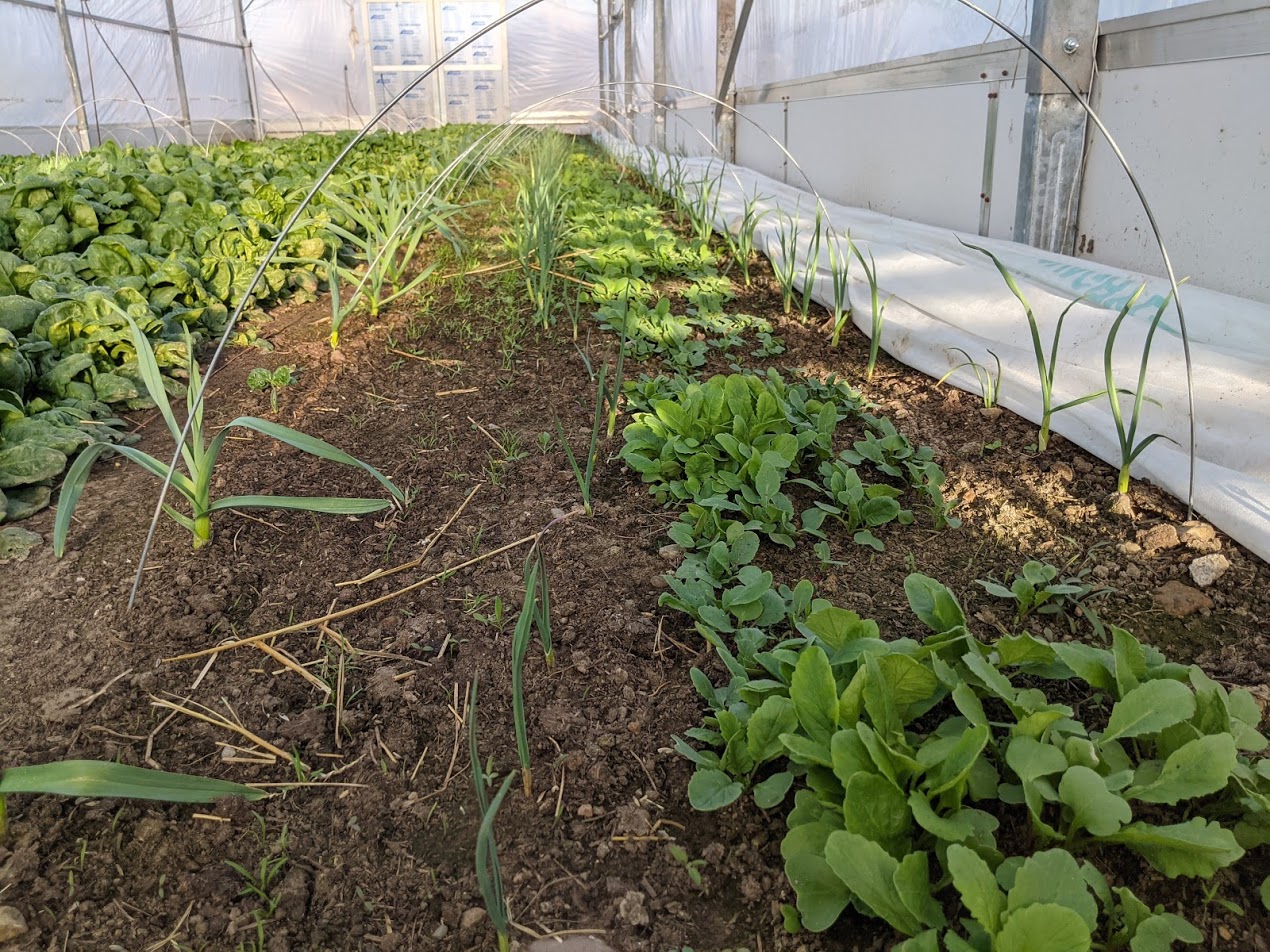 Produce Bag $25

Baby Leaf Spinach
Kale
Lettuce
Bunching Onions
Cilantro
White Turnips
Radish

Whole Turkey ($3/lb) (~20lb)
Jersey Waygu Grass Fed Beef

Ground Beef $8.00/lb
TBone Steak $21.00/lb
Sirloin Tip Steak $16.00/lb
Beef Soup Bones $5.00/lb
Inside Round $16.00/lb
Outside Round $16.00/lb
Blade Steak $16.00/lb
Sirloin Steak $16.00/lb
Prime Rib Steak $18.00/lb
Eye Round Steak $21.00/lb
Flank Steak $14.00/lb
Liver $8.00/lb
Place your order by emailing bags@maryhillorganic.ca, we will email you a confirmation for pickup Friday evening.