We will be picking our very first Cherry Tomatoes this week, we don't expect a lot, but they are starting to ripen and we hope to have a pint for each produce bag! We also found a few of the very first Brandywine tomatoes starting to ripen, so we may have enough to sneak one in each order!  We will also be adding Cucumber to the produce bag this week as our Cucumbers are managing to come around from a rather slow start this season.
We still have a few smaller chickens available from the butcher last week, this round turned out to be a little smaller in the 4-5lb range.  So feel free to pick what you want when to come to pickup Friday evening.
If the produce bag is too large, feel free or order what you desire from the list below!  We will also have a limited number of Beans, Patty Pans, and Bilko (napa) Cabbage, and our early Caraflex Cabbage if you wish to order those items.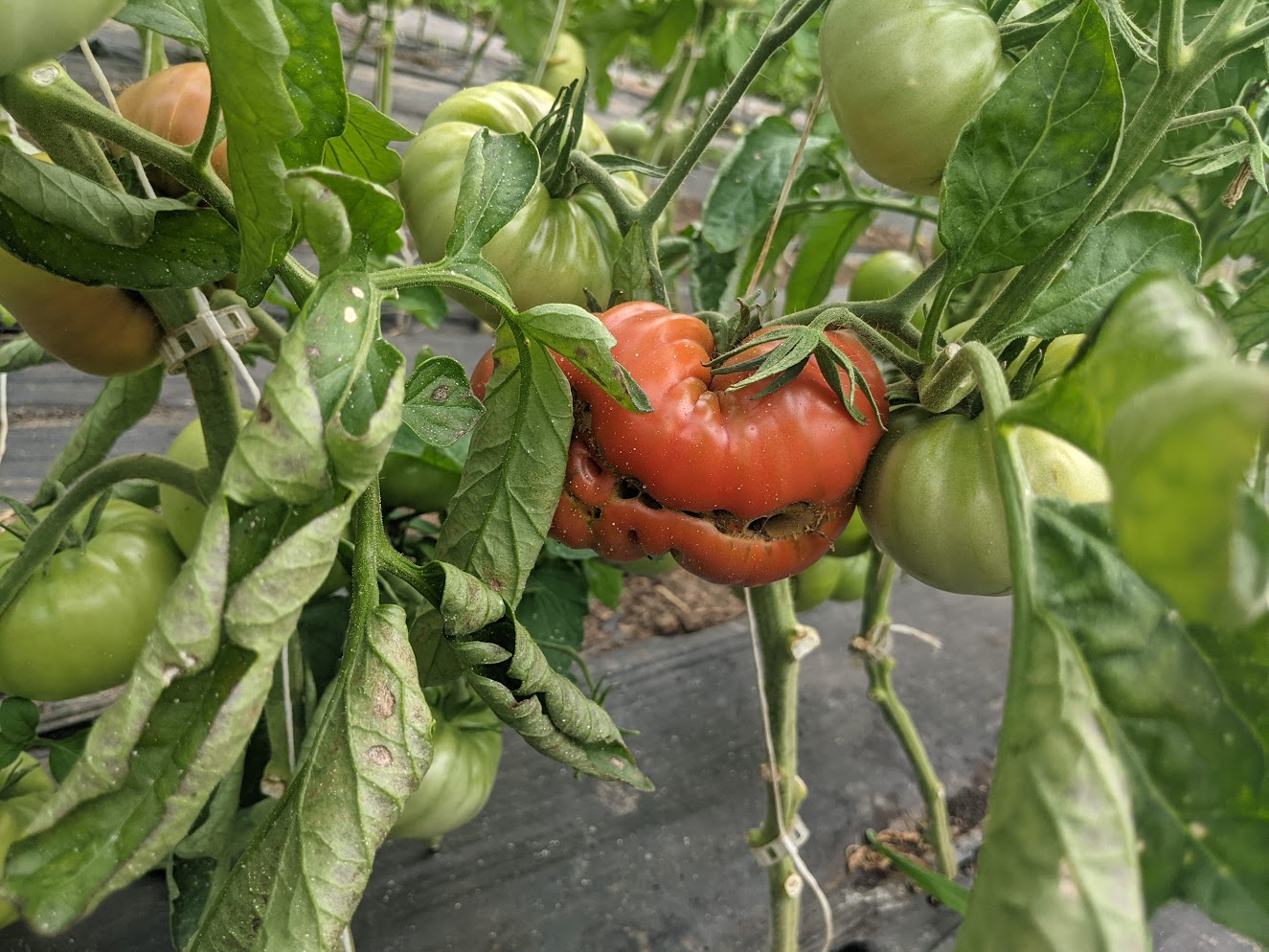 Produce Bag $60

Cherry Tomatoes
Cucumber
Celery
Garlic
Onions
Broccoli
Beans
Mesclun Mix
Zucchini
Kohlrabi
Swiss Chard
Kale
Parsley