For those of you who ever wondered what it is like to pick produce in the snow, you don't need to wonder any more.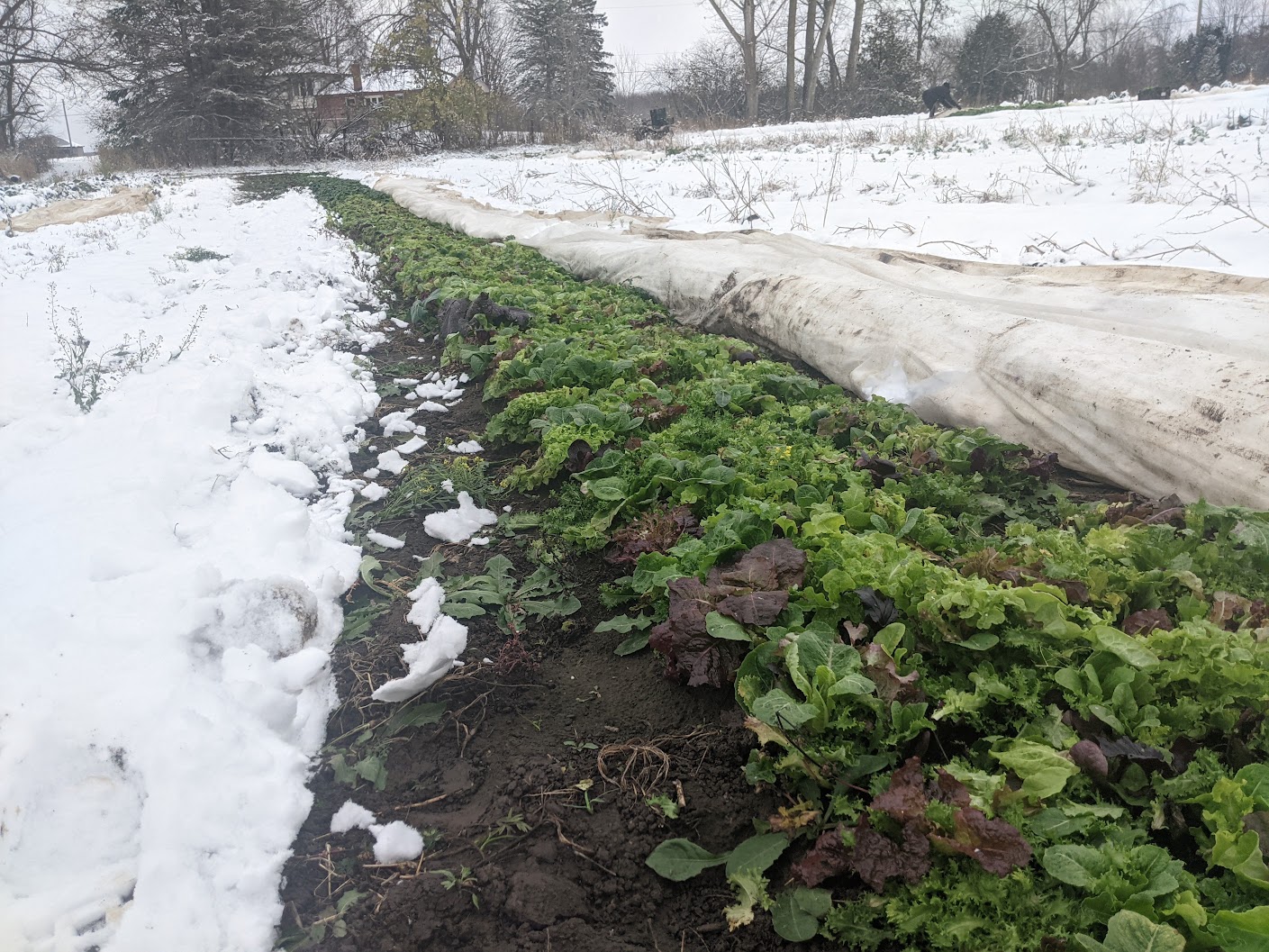 We put frost cover down on most crops in the fall. Some crops have covers all year long due to insect pressure. But once the snow starts to fly the frost cover becomes an easy way to remove all the snow so we are able to pick.
The snow actually provides a nice insulation blanket and keeps the heat in. produce may not grow during these cold covered in snow, but it will keep fresh until we pick it for market.
The winter months we hope to have the following available
Spinach
Lettuce
Carrots
Turnips
Radish
Kale
Leeks
Brussel Spouts
Potatoes
Onions