The Spring Rain has arrived and things are turning green quickly. Soil temperatures are on the rise!
The produce bag this week is more delicious spring greens with some beautiful Beet Tops! We have a full selection of Pasture raised grass fed Beef and our Heritage Berkshire/Tamworth Pork! In other Spring related news we now have 2 baby Lambs on the Farm to join the 4 kid goats. They will spend a few more weeks in the barn before we move them up to the pasture for the summer. We also have 60 baby chickens that are slowly growing and will be available after May 20th. For those wondering about Eggs, we are in the process of building a new mobile chicken coup. We hope to have our new layers before June mingling with the other animals as they migrate around the pasture.
Pickup is at the farm anytime after Friday anytime after 4pm, we hope to see you!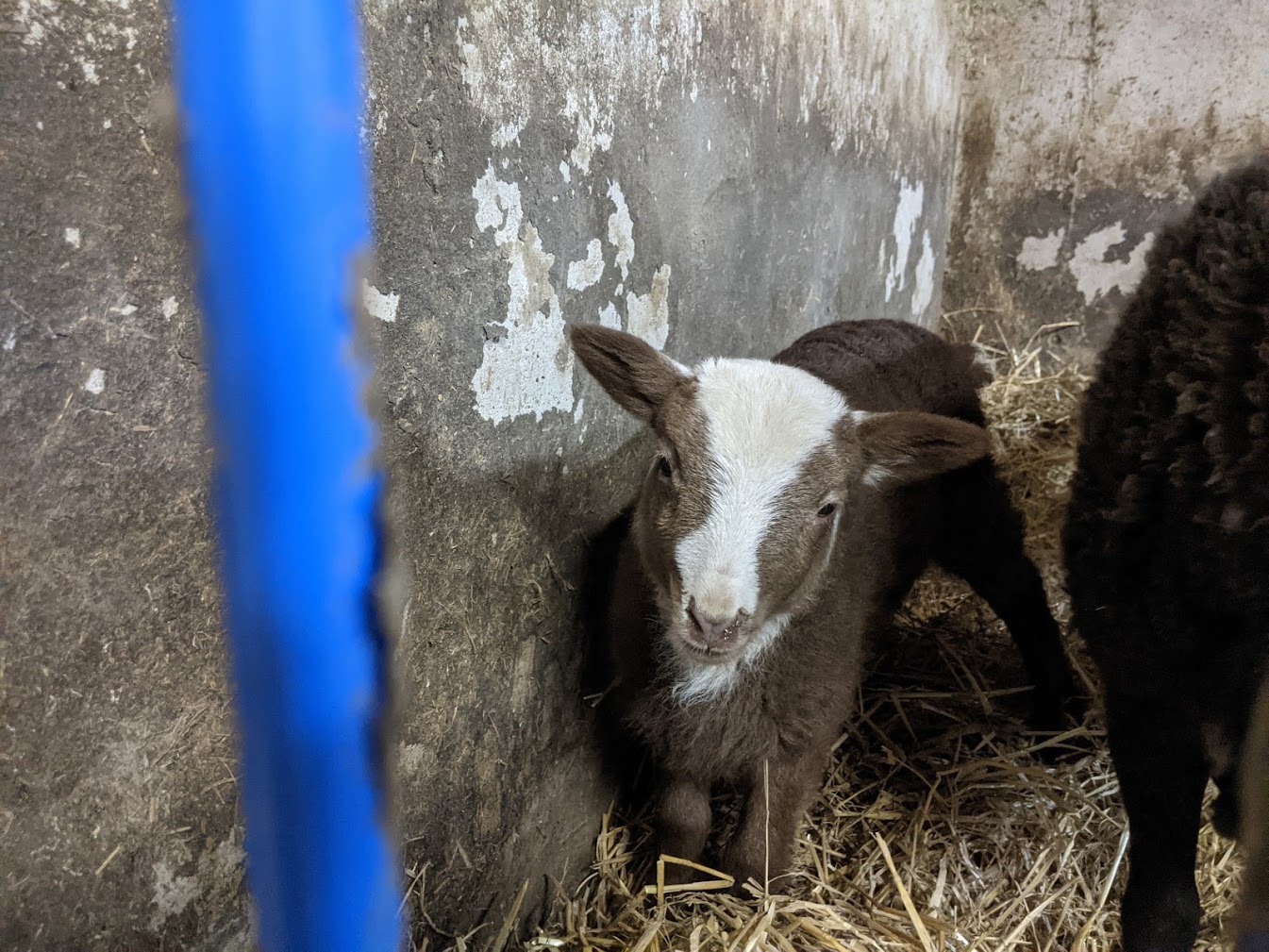 Produce Bag $25

Beet Tops
Raxe Radish
Easter Egg Radish
Spinach
Red Russian Kale
Lettuce
Mesclun Mix
Cilantro

Berkshire/Tamworth Pork

2lb Garlic Sausage $18
2lb Mild Italian Sausage $18
2lb Hot Italian Sausage $18
2lb Oktoberfest Sausage $18
Maple Breakfast Sausage $5
Honey Garlic Breakfast Sausage $5
Garlic Breakfast Sausage $5
Pork BBQ Ribs $15
Pork Back Ribs $10
Boneless Pork Chops $??

Grass Fed Pastured Jersey Waygu Beef

All Beef Summer Sausage $26
Beef & Pork Summer Sausage $25
Ground Beef $8.00/lb
TBone Steak $21.00/lb
Sirloin Tip Steak $16.00/lb
Beef Soup Bones $5.00/lb
Inside Round $16.00/lb
Outside Round $16.00/lb
Blade Steak $16.00/lb
Sirloin Steak $16.00/lb
Prime Rib Steak $18.00/lb
Eye Round Steak $21.00/lb
Liver $8.00/lb

CafeO Fresh Roasted Coffee Beans 1lb

Guatemala Light Roast $20
Ethiopia Medium Roast $20
Brazil Medium Roast $20
Peru Medium Roast $20
Honduras Medium Roast $20
Ethiopia Medium Roast $20
Sumatra Dark Roast $20
Espresso Blend $20
Decaf Brazil Roast $20

Maple Syrup 1 Litre Whiskey Bottle

Golden $20
Amber $20
Dark $20