Catch the heat wave!   Our plants are thirsty!  This week we have our fist Asparagus available!   We have a limit supply and will limit produce bags as we only have started to pick Asparagus this part Friday. 
Produce Bag $25

Asparagus
Baby Leaf Spinach (small bag)
Red Russian Kale
Small Bunching Onions
Veredes Lettuce
Tropicana Lettuce
Navara Lettuce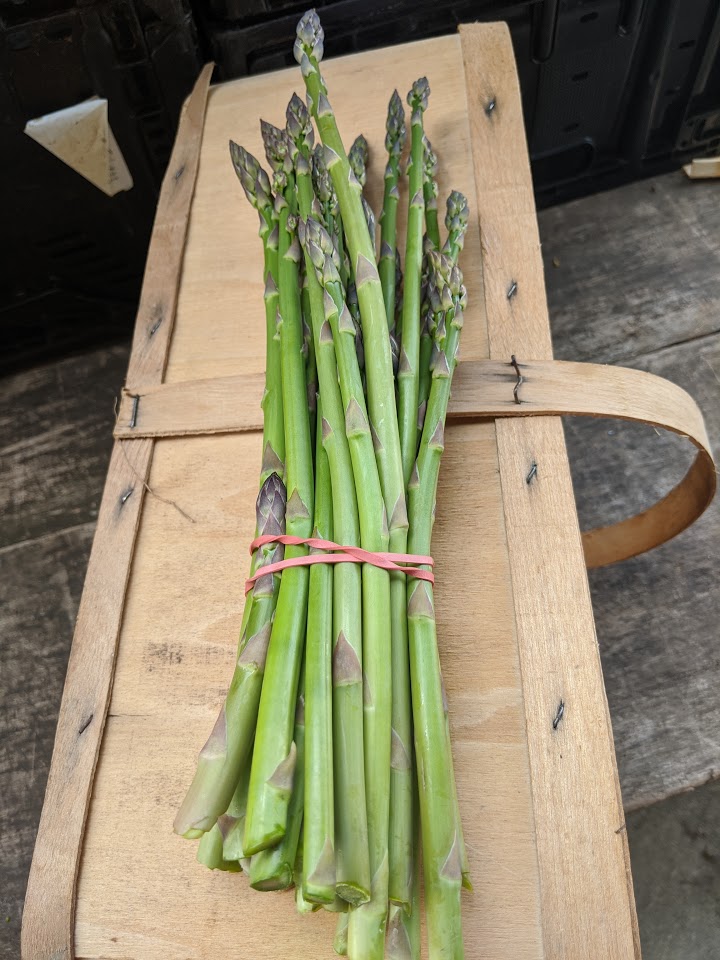 In order to make sure our produce is the freshest it can get, feel free to drop by the farm Wednesday evening between 6PM to 9PM to pickup your fresh picked and packed produce bags, or any time on Thursday. For those coming for the first time, there is no sign. At 1592 Maryhill Rd, drive up the paved driveway to the house.